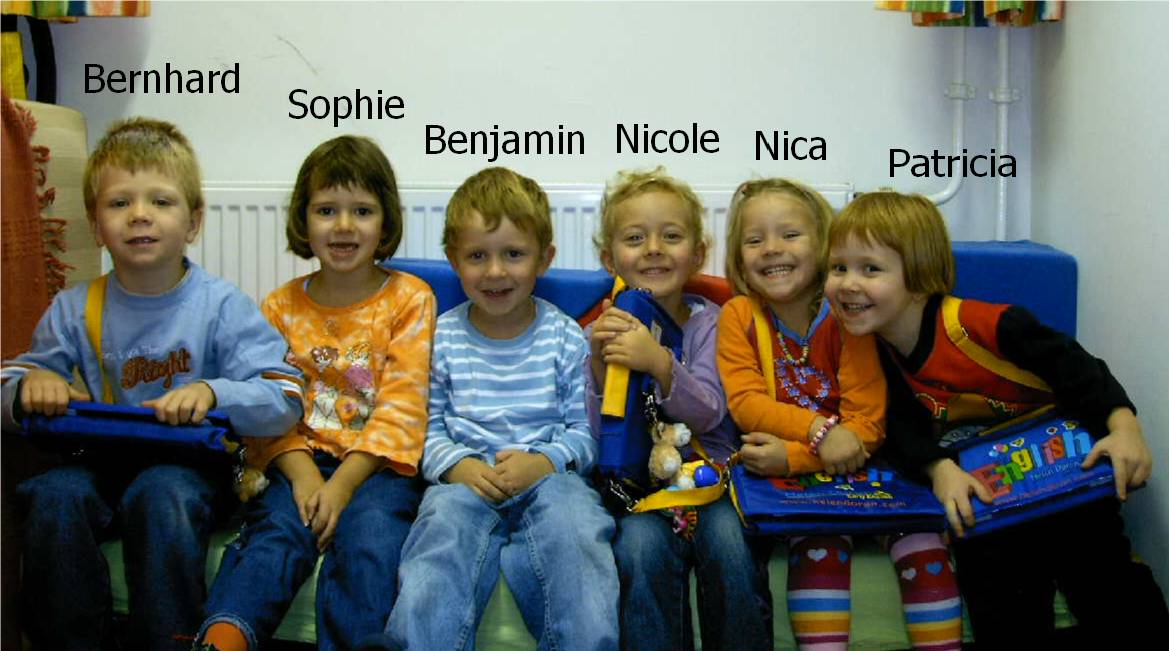 We have a vast range of learning material to draw from geared towards your child's learning needs in line with their age and or individual aptitude, involving cards, board games, audio visual materials, graded worksheets and easy to follow texts and dialogues.
Grammar exercises are usually an inbuilt component so the children are learning the correct phrases and forms without much conscious effort.
Kurs K1 €12 pro Einheit/ Kind = 32 Einheiten Mzz 1 6-7 jahre
Kurs K2 €12 pro Einheit/Kind = 32 Einheiten Mzz 2 8-9 jahre
Kurs K3 €12,50 pro Einheit/Kind = 32 Einheiten Mr 1 10-11 jahre
Kurs K4 €12,50 pro Einheit/Kind = 32 Einheiten Mr 2 12-13 jahre
Kurs K5 €12,50 = pro Einheit/Kind 32 Einheiten Mr 3 14- 15 jahre
You can register your child or children directly on this site using our registration form or by contacting us by phone or email to arrange a parents evening in order to be fully informed before the course begins and then your child can enter the learning process at their own level and have fun and personal and caring attention while doing so.