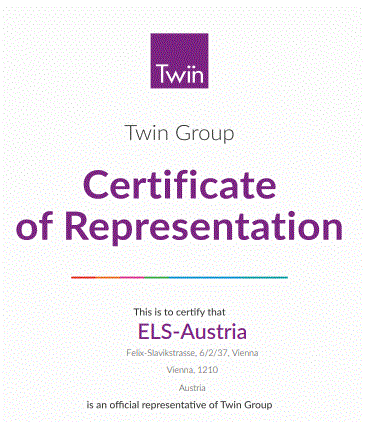 We offer a high-quality learning experience
in a world-famous location
at an affordable price."

Sarah Morse, Head of Greenwich and Seasonal Schools
"A range of courses to suit the needs of everyone.
If you want a new approach to your English language learning, studying at Twin offers the perfect opportunity for you to do so, especially if you find that traditional methods that may be used in your home country have not always prepared you for real-life interactions.
We love to teach aspects of English that you may have never used before, expanding your vocabulary and using things such as idioms and colloquial language to make your learning more interesting.
All of our classes have a strong focus on communication, to help you speak English confidently and clearly.
We will also encourage you to use English outside the classroom as much as possible, creating the opportunity to practise authentically and improve your speaking and listening.

Student progression
Throughout your course, your progression will be monitored using personalised assessments and monthly tests to ensure that we can offer extra support in any areas that are difficult for you.
We give all of our students an end of course report, which states your current level, as well as a certificate of achievement; this is great for students to show future employers and colleges/universities the level that you have achieved.
You will have access to the programme throughout your stay and for three months after completing your course.

Creating the right study/life balance
You may want to focus solely on your studies, with the prospect of significantly improving your English being your ultimate aim.
Alternatively, you may come to UK for the whole experience, seeking leisure time and social activities in addition to studying.
At Twin, we will try to help you find the right balance between studying and having fun so that you have the most rewarding stay possible. "